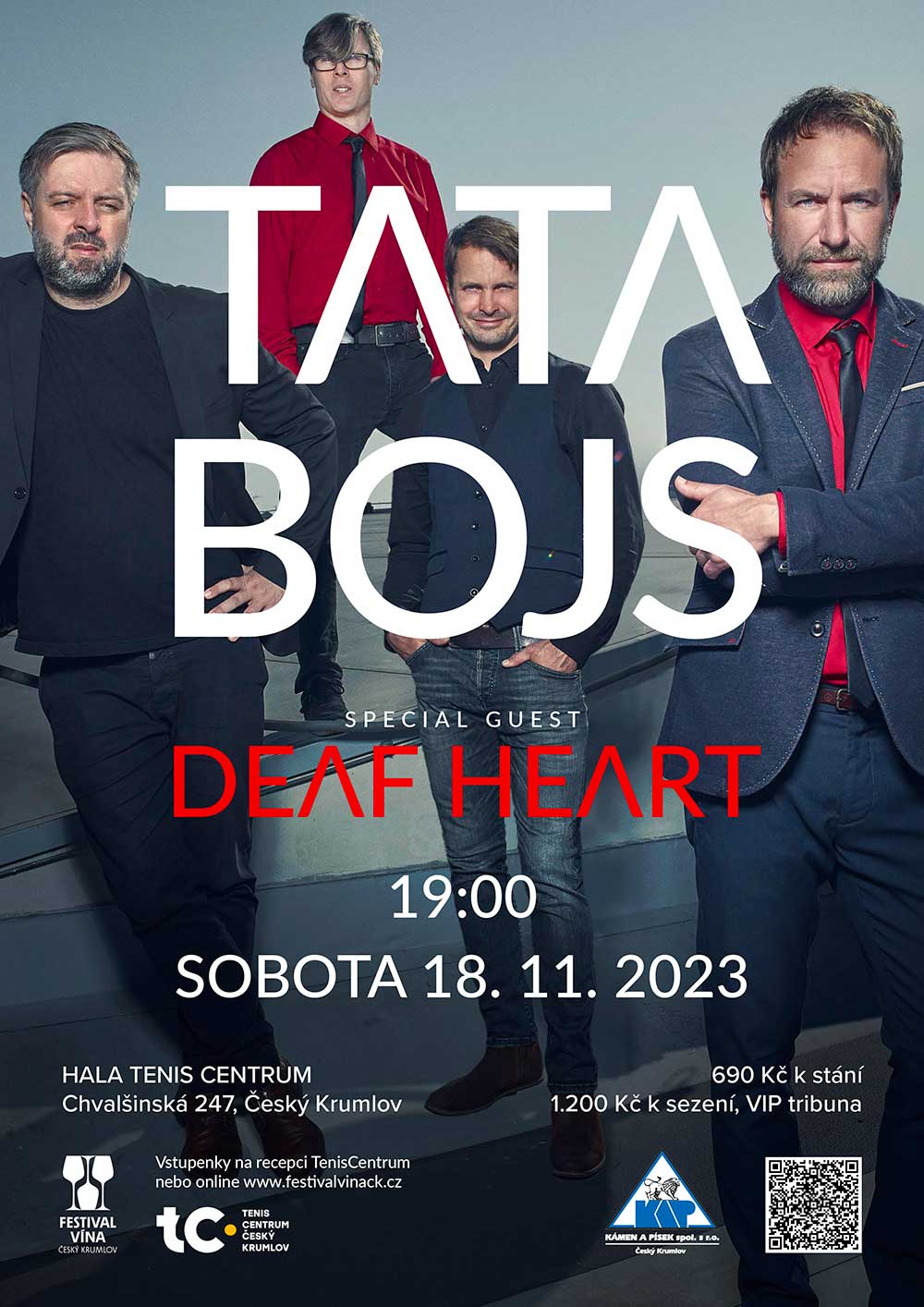 18. 11. 23 TATA BOJS, Deaf Heart &
degustace vín ze zámku!
Dvojkoncert oblíbených TATA BOJS a nadějných Deaf Heart. Navíc degustace vín ze Zámeckého sklepa.
TATA BOJS opět v Českém Krumlově, tentokrát jako premiérový koncert v hale TenisCentra. Tata Bojs je česká, resp. pražská alternativní hudební skupina, vznikla v roce 1988. Zakládajícími členy jsou Mardoša a Milan Cais, ve stálé sestavě hrají i Vladimír Bár, Dušan Neuwerth a Jiří Hradil. Jejich Nanoalbum získalo v roce 2004 čtyři Zlaté anděly, celkem jich mají již 10. V roce 2020 vydali svojí poslední desku Jedna nula. Naživo si užijeme energii kapely, hravé texty a vynikající produkci.
Tata Bojs musíte vidět a slyšet živě
DEAF HEART jsme poprvé viděli na festivalu ve Slavonicích a okouzlili nás. Tahle čtveřice se rozhodla oprášit to nejlepší z rock'n'rollu a podávat ho s moderním přístupem a pořádnou dávkou cynismu. Debutová deska "Soft Heart Attack" je autentickej mix starýho dobrýho rocknrollu a punk-rocku, 80s synťáků a krádeží z popu až po rap. Jestli chcete ještě někdy cítit svůj tep, dejte si Deaf Heart.
Zkažená modrá krev tuzemského rocku, to jsou DEAF HEART!
Od 17:00 před koncertem můžete v restauraci ochutnat formou volné degustace to nejlepší, co máme uložené v archivním sklepu na Zámku Český Krumlov a naladit se tak na skvělý rockový zážitek. Degustační vzorky jsou zpoplatněny.
Holiday in Český Krumlov ...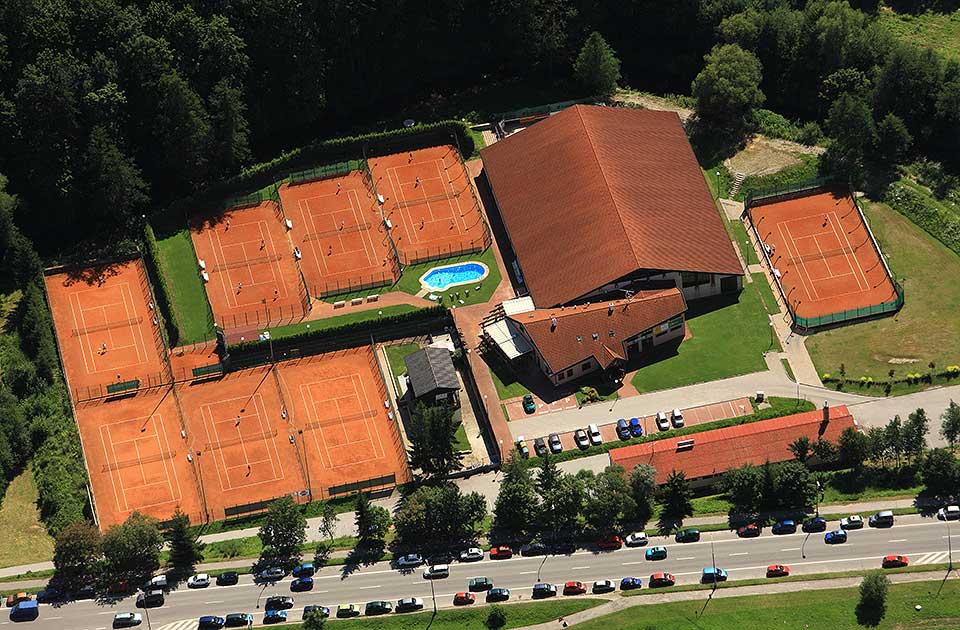 You will enjoy your holiday in a quiet setting just several minutes from the historical town

Accommodation with guaranteed comfort in seven rooms with a total capacity of 22 beds

The restaurant serves excellent Czech and European cuisine from quality homemade ingredients

For sports activities, in close proximity to the guest house there are outdoor clay courts, a multifunctional outdoor playground, indoor tennis courts with an artificial surface, a beach volleyball court and children's playground with climbing frames

We will let you take a look inside the castle wine cellar

A part of the guest house is an outdoor pool, which comes free for you to use

If you so wish we can book you in for a massage

Tennis lessons are available from professional instructors of the official club LTC Český Krumlov

As an accommodation bonus, you will receive a Krumlov Card providing special admission to the best sites of Český Krumlov

Safe free parking at the TenisCentrum's own car park in front of the grounds.

All and any payments made in cash or by credit card.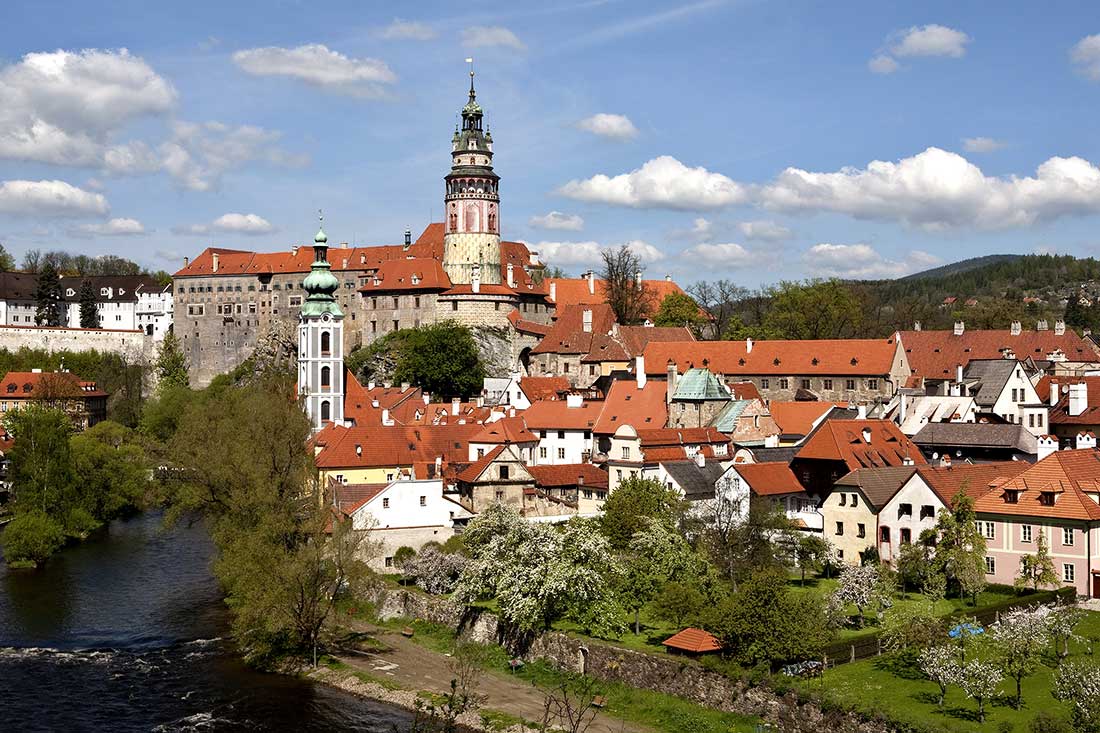 Set in the very heart of south Bohemian, Český Krumlov is a great place for your holiday.
Get carried away on the waves of the Vltava, enjoy a walk among the trees to Lipno or visit the romantic castle and ZOO at Hluboká.
You will gain fresh energy from trips on foot or bicycle perhaps to the more than thousand metre high Kleť mountain.
On the way you can stop off at the Vyšenské hills national nature reserve of European importance and experience the most amazing downhill ride on off-road scooters back to the town.